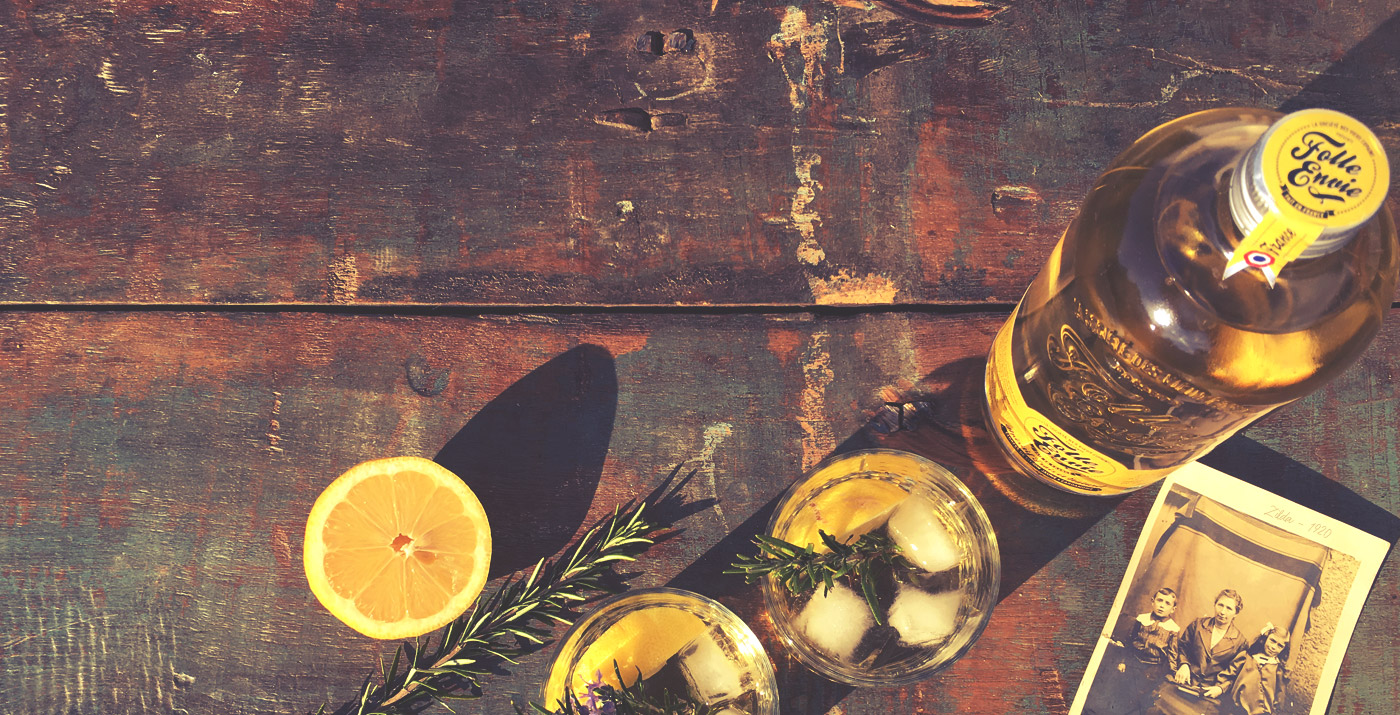 THE FRESH, AND NATURAL APERITIF
No, it is not an infusion or herbal tea… it is more than just your typical organic aperitif. Folle Envie is the perfect mixture of goodness and a well-made product. It is the epitome of Made in France which is both authenticity and the joy of passing on values experiences, and know-how…
#mercizilda*
*thankyouzilda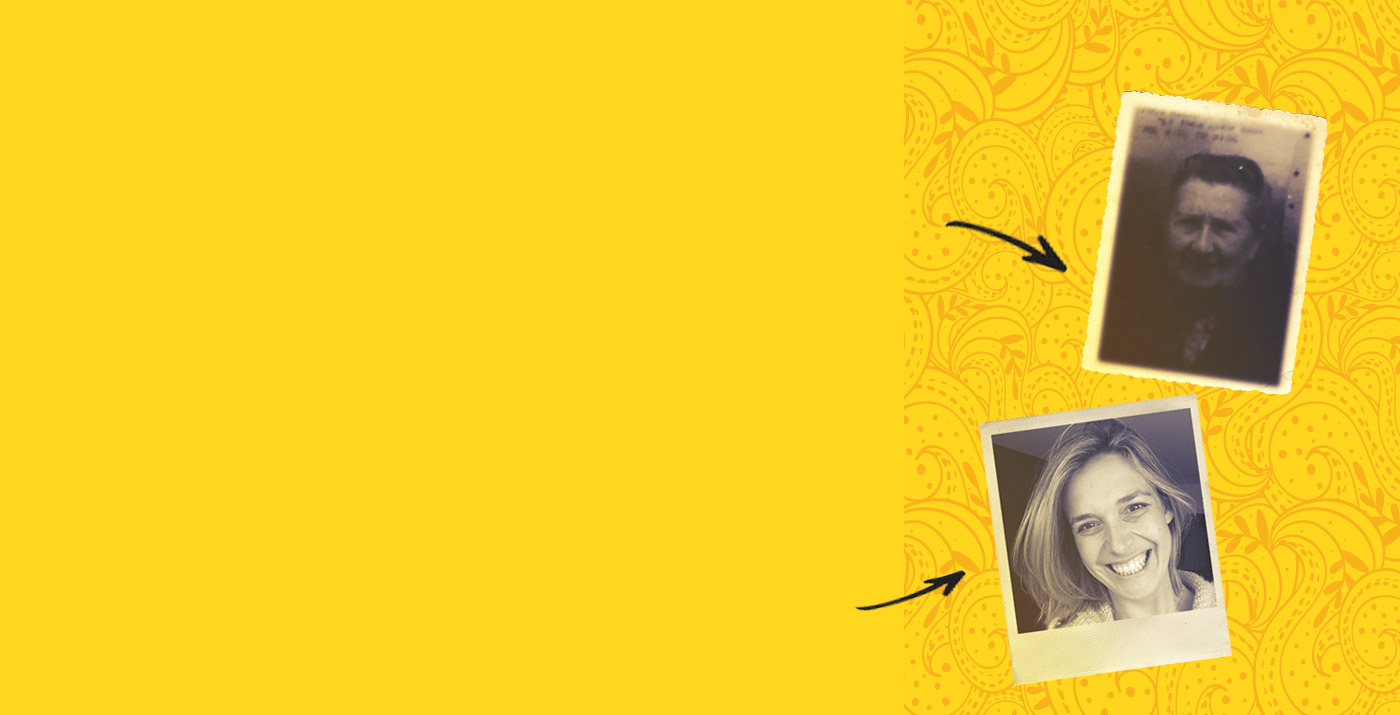 ZILDA, MY GREAT-GRAND-MOTHER
«Inspired by one of Zilda's old recipes, a caring woman and slightly extroverted, Folle Envie was a drink for her customers. Customers that came from the village and the surrounding towns, every Saturday, when her grocery store turned into a small bar.
Brave… Saturday was the day to re-stock the grocery: in the middle of the night, she would leave with her horse and buggy. During the winter, she would put socks on its hooves, and crossed the woods at 20 km to reach the market at 5 AM. Zilda would return home at 5PM, and would serve glasses of Folle Envie in the neighborhood. Everyone enjoyed coming to talk with her, or to get her advice… Tolerance and wisdom made her the perfect confidant.
80 years later, I have had the crazy idea to revive this aperitif, simply as an homage to Zilda, who loved life so much, the truth and everything that you share, and to Zilda who was my great-grand-mother.»

Zilda's great-grand-daughter and (re)creator of Folle Envie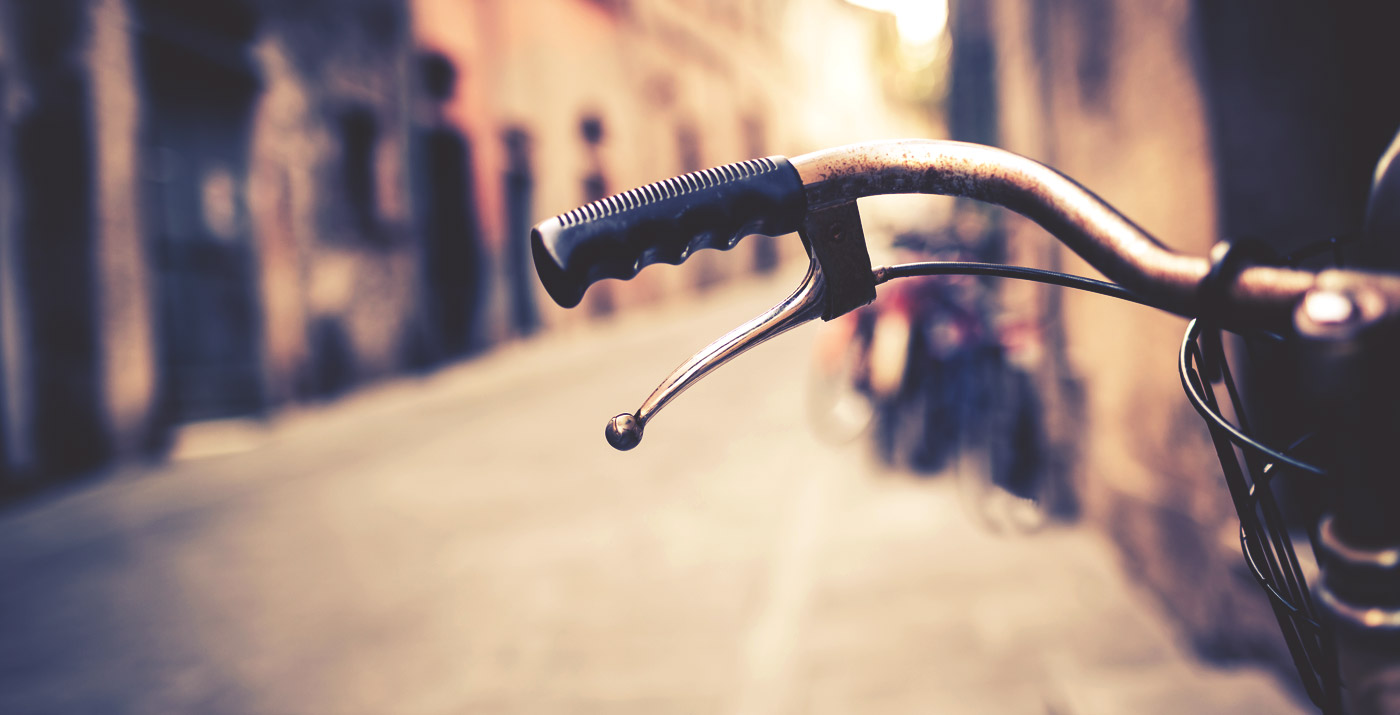 OUR ENGAGEMENTS
« Because we believe in a better, responsible, healthier and enthusiastic world, and because we are convinced that spirits and cocktails, also, should go in that direction, we rethink beverages for adults and their eco-system! »

La Société des Vieux Copains (TOFC)*
*The Old Friends Company

Our state of mind? We are not militants from the outset, but we have values… and above all the desire to do well. Of course, we are not perfect and we are transparent in everything we do! We are just working on doing well as much as possible, and we will do even better tomorrow…
GOODNESS AND WELL MADE "À LA FRANÇAISE"*

The taste. Above all, our purpose is the taste. To make a good product, a "crazy good" aperitif. And for us, a good aperitif only makes sense if it is well made.

And "doing things right" for us meant "Made in France". Why go elsewhere to find our ingredients, our partners if these raw materials, skillets, and exceptional level of quality that we wanted exist nearby?

* the French way

RESPECTING OUR LOVELY PLANET

You will tell us here too, this is a way of doing well. This is our way of thinking on several levels…

– Packagings: our labels are printed on a paper made of sugar cane fibers, that comes from a sugar industry waste recycling. Our cases are printed with vegetable ink that come from responsibly managed forests (FSC certification) …

– When choosing our partners: their relationship to the environment is one of our selection criteria as well as their location.

WELCOME TO L'ÉTIQUETEUSE*

LÉtiqueteuse ? This is the name of our office. But to restrict this space to office functionality is a pity… So l'Étiqueteuse is also a place where:

– You can visit us, return our bottles, and purchase customized bottles of Folle Envie

– Our local and ecological deliveries are organized

– we create events with organic, ecological and "feel good" themes

* the labeling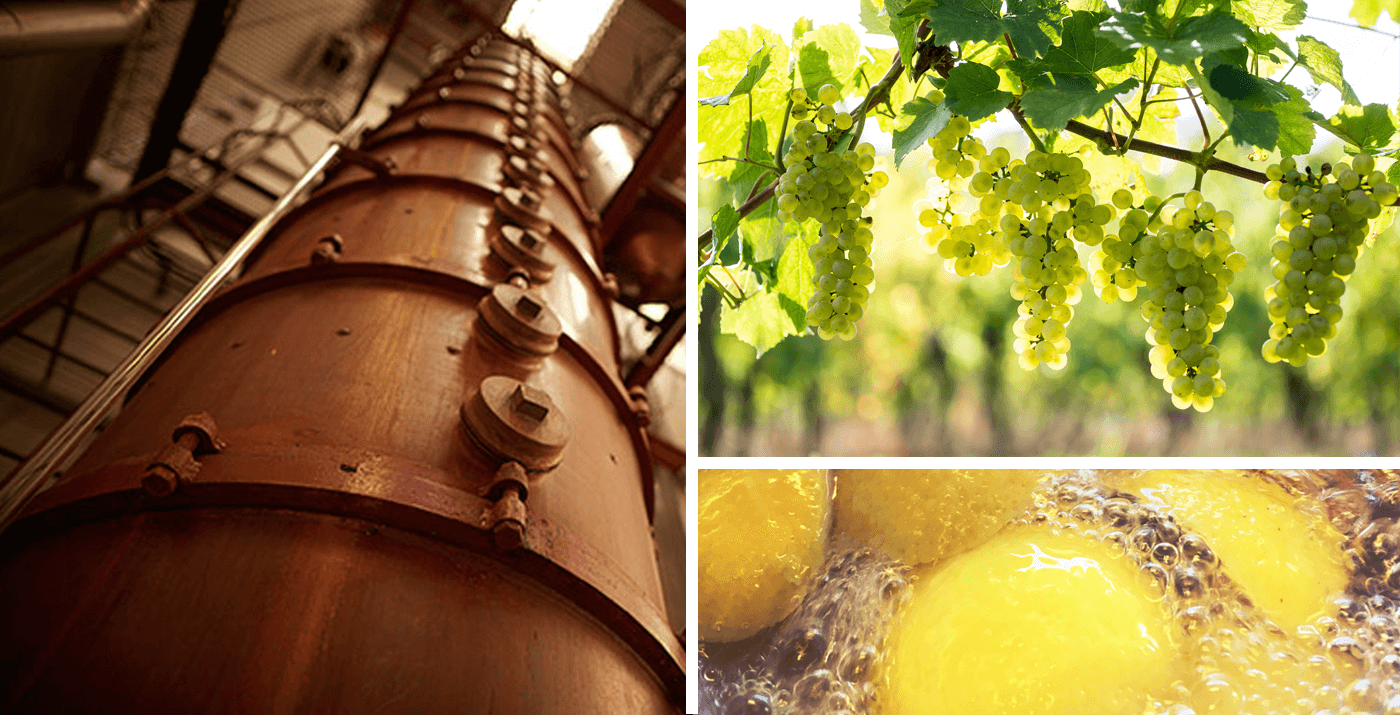 | | |
| --- | --- |
| Secrets and know-how | The fermented organic grape must is French from Charentes area: Ugni Blanc grapes are selected because they are very floral |
| Folle Envie is produced between Bordeaux and Cognac, in the heart of the « Spirit Valley », as it's known to professionals. Folle Envie is the product of a family distillery established in 1830. Grape must is put into vats to ferment, just like the lemon infusion from Zilda's original recipe. The recipe calls for an organic grain alcohol, home-distilled too. Then the final blending is done by our cellar master. | Our organic lemon peels are infused before being macerated. |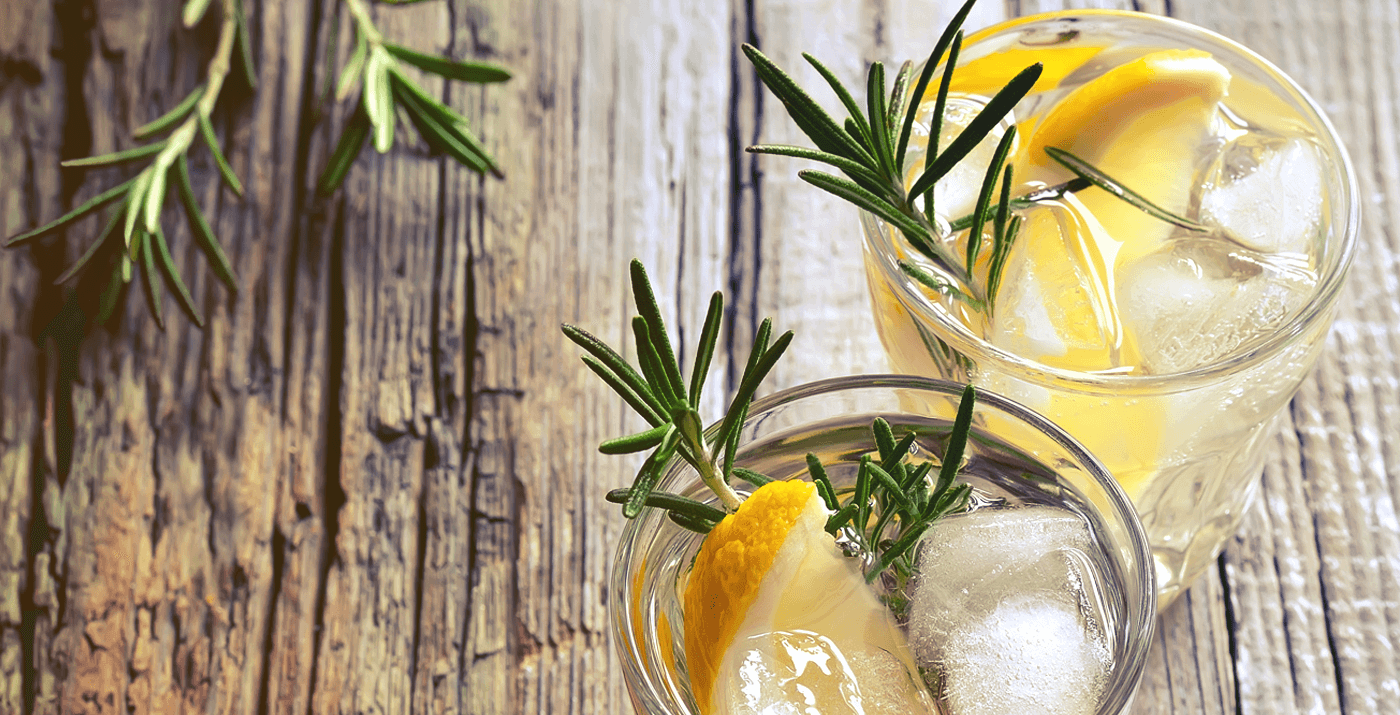 Straight or with tonic :
it's as you like !
Above all, enjoy Folle Envie very fresh.
Neat, with or without ice cubes, with a lemon slice, Folle Envie is a light aperitif (12% ABV) with lemon and cardamom notes, offering a pleasant length in mouth both herbal and very consensual.
For more freshness, simply add a dash of tonic in Folle Envie for a cocktail with a nice freshness and subtly sparkling.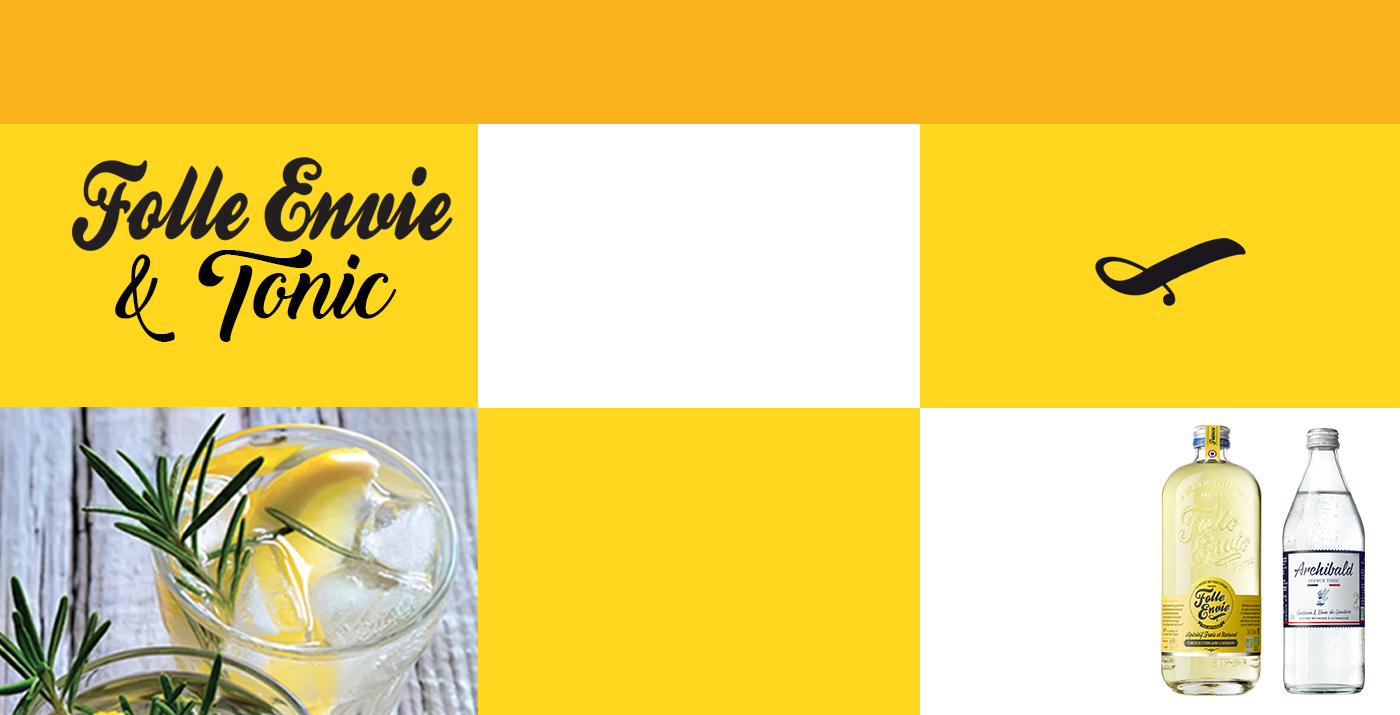 7% ABV – 85 kcal for a 12cl-glass

THE RECIPE

In a glass full of ice cubes, add:
– 2 parts of Folle Envie
– 1 part of Tonic water
– 1 lemon slice

And for the eyes, a sprig of rosemary…

FRENCH, FRESH AND ORGANIC

For a cocktail 100% natural and 100% French… use an organic and French Tonic water, and do the same for the lemon! Regarding the Tonic water, we recommend Folle Envie's friend: Archibald Distilled Tonic (organic).

WANT TO TRY ?

Put Folle Envie and Archibald Tonic, with just a few clicks, in your basket! Visit our eshop!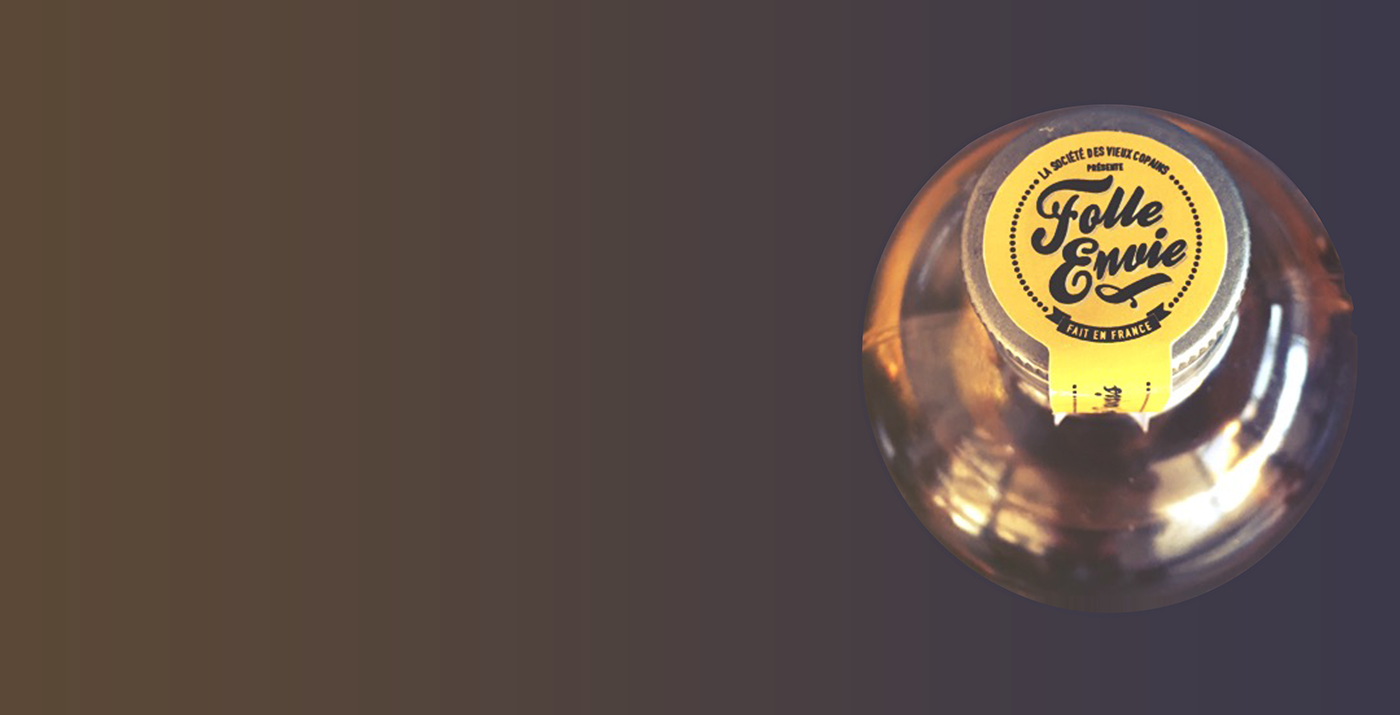 Find us!
Find us also at l'Annexe de la Distillerie / Super Graal!
Darwin Éco-Système – 87 quai des Queyries – 33000 Bordeaux – France
tel : +33 (0) 9 84 56 52 29
Find us online :  on the shop

Contact us!

Questions?
A "Folle Envie*" to write us a message?
(*crazy desire)

Please use the following contact form or send us an email at:
bonjour@folleenvie.com